Saks Galleries Spring Exhibition - May 17, 2013
The Last Blooms
9" x 12"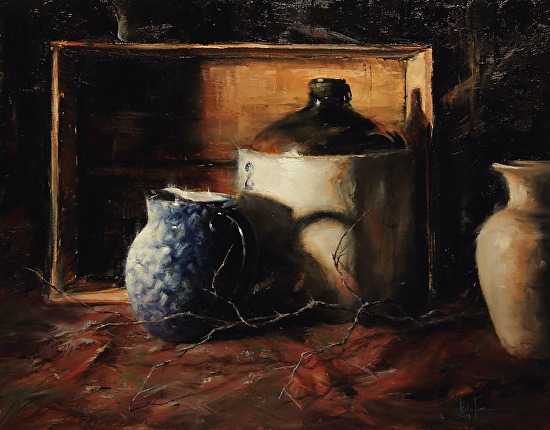 Wood and Clay
16" x 20"
Saks Galleries in Denver Colorado presents it's Spring Exhibition! Opening Reception is Friday, May 17, 2013. Enjoy a beautiful exhibition of astounding artwork from nationally and internationally known artist.
3019 East Second Avenue, Denver, Colorado 80206 303.333.4144
---
Howard/Mandville Gallery Anniversary Show
June 7, 2013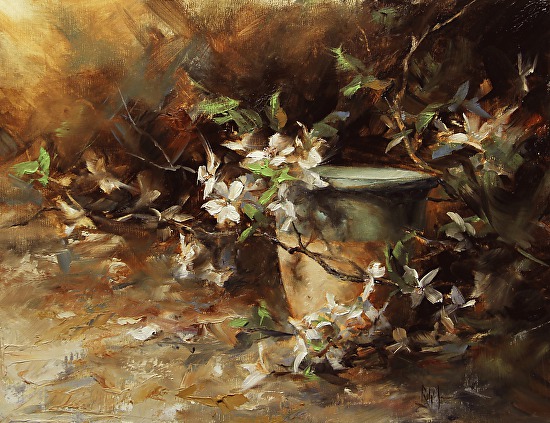 April's Blossoms
11" x 14"
Howard/Mandville Gallery celebrates 23 years in Kirkland, Washington with their 2013 Anniversary Show! Beautiful new works from the gallery artists will be featured at the show which opens on Friday, June 7, 2013.
Howard/Mandville Gallery, 120 Park Lane, Suite D, Kirkland, Washington 98033 800.544.4712
---
Leigh Yawkey Woodson Art Museum
Birds in Art 2013 National Tour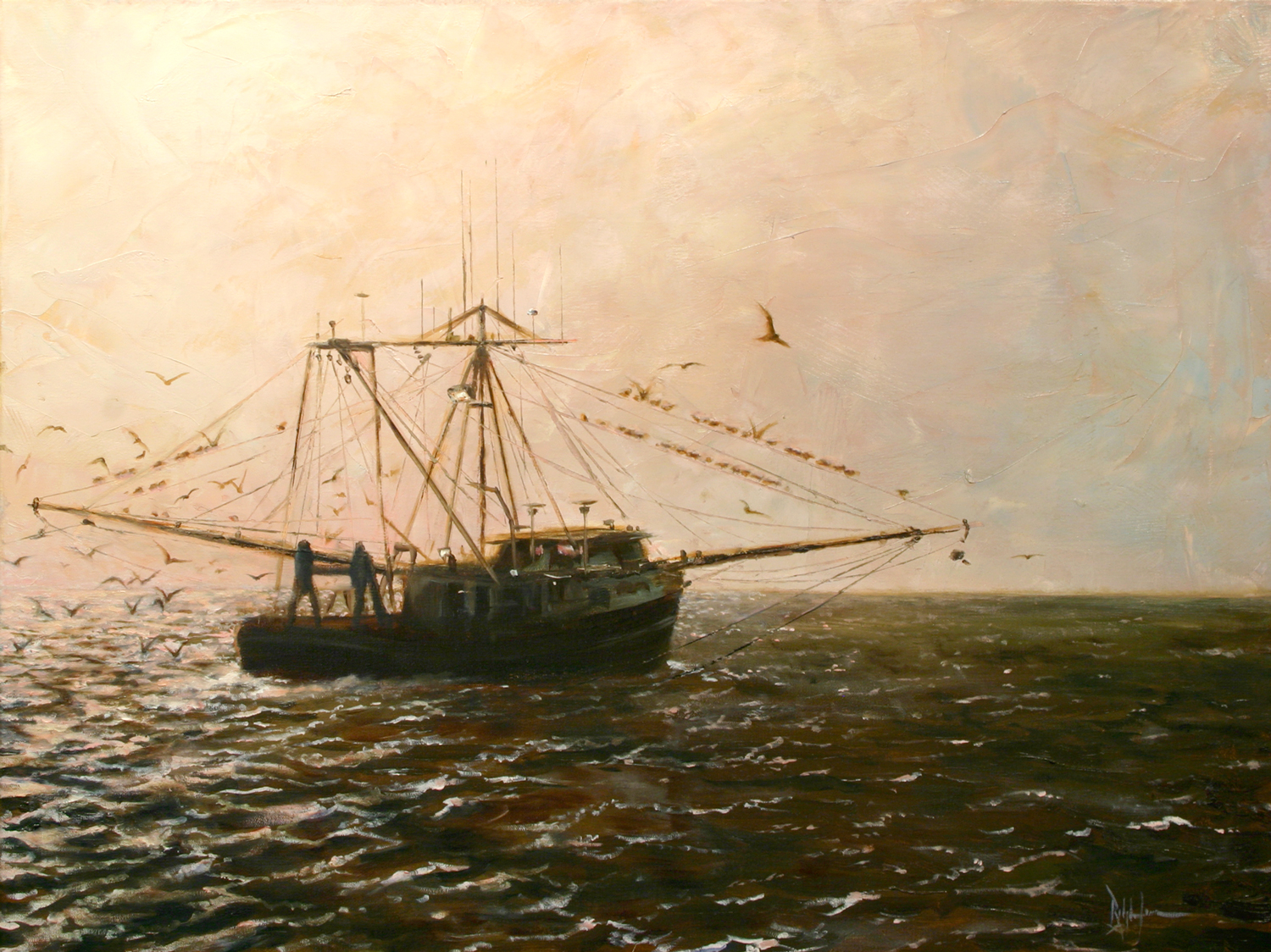 Trawling with the Gulls, 18" x 24", oil
2012 Birds in Art, Leigh Yawkey Woodson Museum
Purchased by the Museum for the permanent collection.
Chosen for the 2013 National Tour
I am excited to announce that Trawling with the Gulls was purchased by the museum for their permanent collection
and also selected for participation on the Birds in Art 2013 National Tour. About half of the exhibit's paintings have
been chosen for the tour. Please click on the image to go to the Museum's web site!